The Vecchio Domain in Corsica
The Domaine Vecchio is located at the southern foot of Castagniccia, 60 km south of Bastia in Corsica.
We invite you behind the scenes in the production of authentic Corsican wines whether you are from Upper Corsica or from other regions,
A perfect expression of the terroir
Our 28 ha estate extends on the slopes of Monte San Appiano (1100 m altitude).
A short distance from the sea, this microclimate promotes freshness and morning mist, which makes the grapes fruity and acidulous.
Through our wines, we are able to reveal a perfect expression of the terroir. As one of the region's most important wine estates, we are committed to preserving the quality of our soil. Grassing and alternating ploughing on rows form part of our cultivation methods. We are known for our well-balanced wine made from typical Corsican grape varieties (Niellucciu, Minustellu,Sciaccarellu, Vermentino, Bianco Gentile...). Our harvest is done manually with several passages through the vines to collect the grapes at the correct maturity.
 Wine from responsible agriculture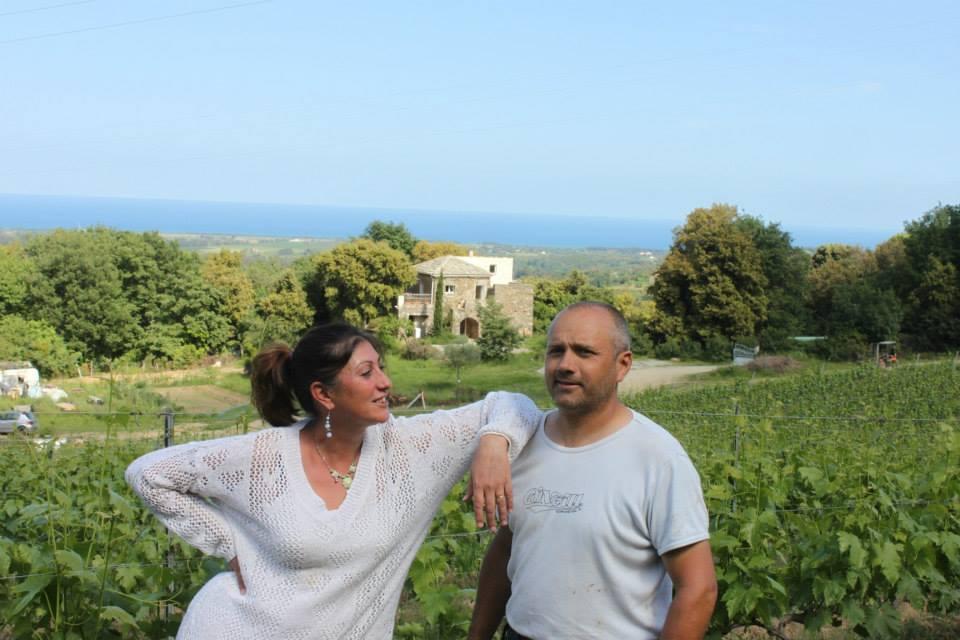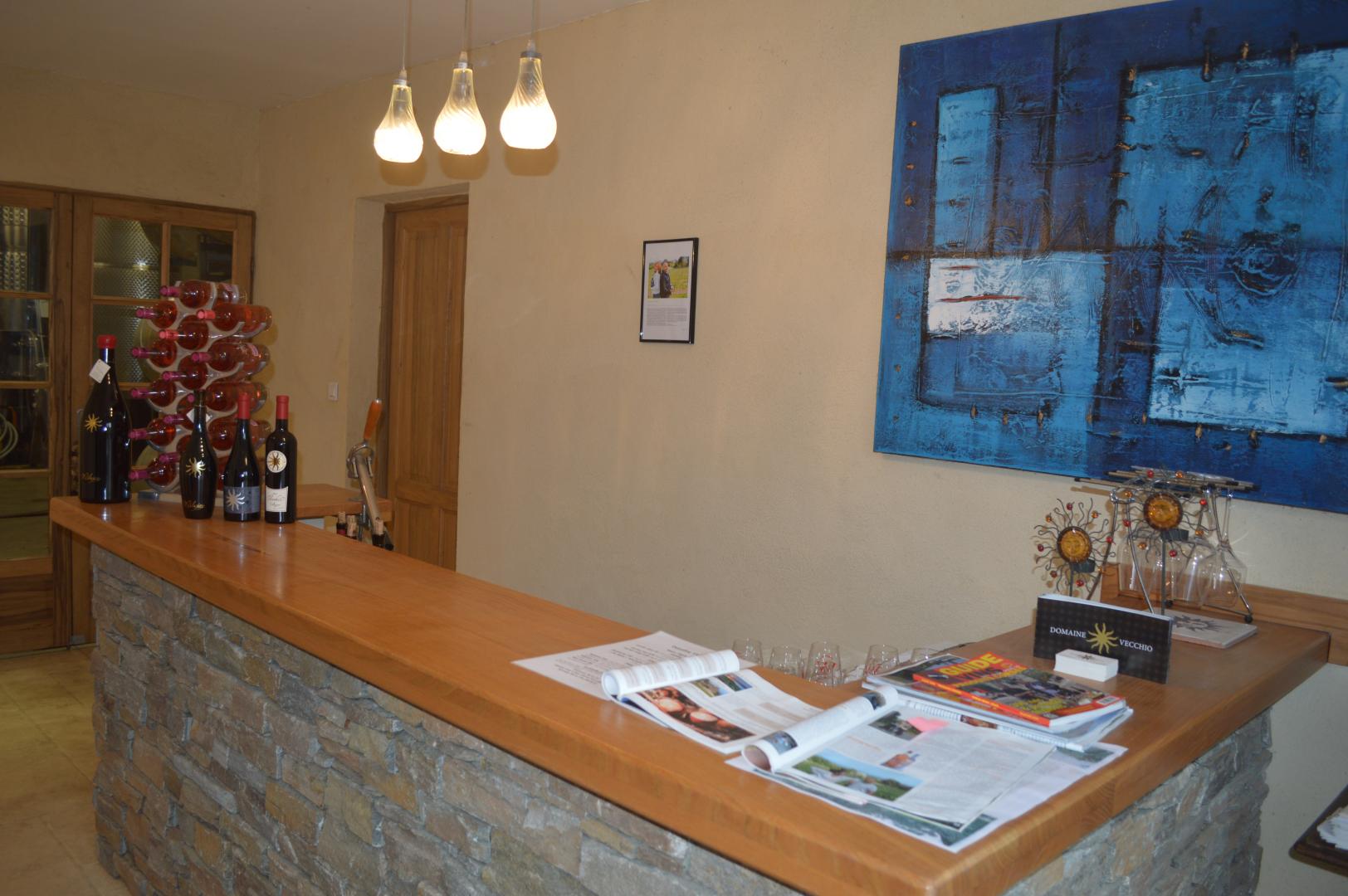 Specific flavours of Corsica
Come to the Domaine Vecchio to discover the Corsican wines. This visit will provide insight into the daily life of a winemaker on the "'Île de Beauté". You will also have the opportunity to find out more about the work processes of an artisan winemaker.
Our estate is the best address to satisfy your curiosity in terms of owner wines. We also invite all lovers of good wines to our tasting sessions (by appointment).
You can also experience several oenological events in a convivial atmosphere during the summer or winter holidays.
Our estate is open all year round :
from 8h30 to 12h and from 14h30 to 17h in winter
and from 9am to 12pm and from 3pm to 7pm in summer.
A good place to discover Corsican wines
We distinguish ourselves by :
Wine sales at the estate
Limited quantity
A wide range of products
Excellent value for money
A group reception service
Immerse yourself in the world of Corsican wine by choosing Domaine Vecchio.